The fundamental idea of the Ulyankulu education centre is to create a space for learning and stimulation of social activities. the project proposes an innovative and sustainable school design paired with an excellent teacher training and professional implementation of teaching through theatre methods.
The funding for this project was awarded by the polish ministry of foreign affairs under the polish development fund. In 2018 we completed the first stage of the construction.

The title of the project is the Polish Educational Mission - creating equitable educational opportunities of children from the refugee camp in Ulyankulu by building an early childhood, primary education centre and conducting a series of workshops for children and training for teachers in the Tabora region.
Ulyankulu, Tanzania
Ulyankulu is a young, small town in Tanzania. It was first established as a refugee camp following migration of thousands of Burundians in 1972.
In 2015, in a historic decision, the refugees received Tanzanian citizenship and today Ulyankulu is transforming into a Tanzanian town, creating ample opportunities for infrastructural investments and developments. The initial idea for this project was proposed by Amelia Kuch based on longitudinal ethnographic research and extensive consultation with the community.
It's our mission to prioritise traditional knowledge, heritage and local identity. The plan is complemented by strong environmental awareness and expert architectural design.
In the design of the project, our architects prioritized traditional knowledge, heritage and local identity complemented by environmental awareness. Therefore, our proposal uses materials, details and craftsmanship from Ulyankulu and it creates sustainable and socially inclusive architecture.
Classroom structure, shape and especially its double roof structure is designed to create effective passive cooling and to prevent overheating of the interior. The roofs will collect rain water, which will be stored underground and supply students with necessary water during harsh annual draughts.
In the heart of the Ulyankulu Education Centre will be a theatre shaded with the canopy of beautiful mango tree, where we will train teachers to work with students using theatre based methods. Our unique and sustainable design will create a space for children and young citizens to learn, grow, and socialize in their new country.
Follow the construction of the Education Centre on social media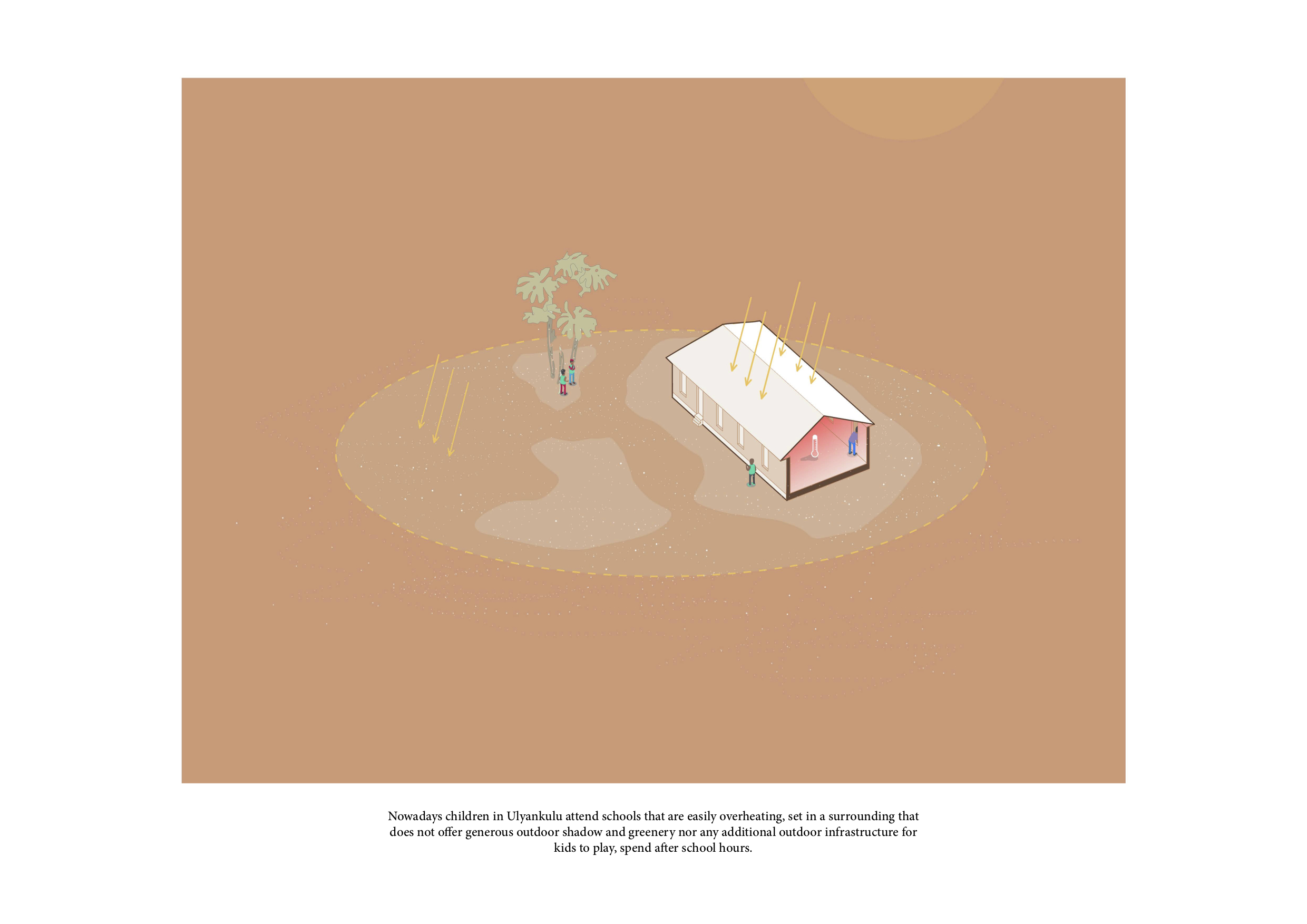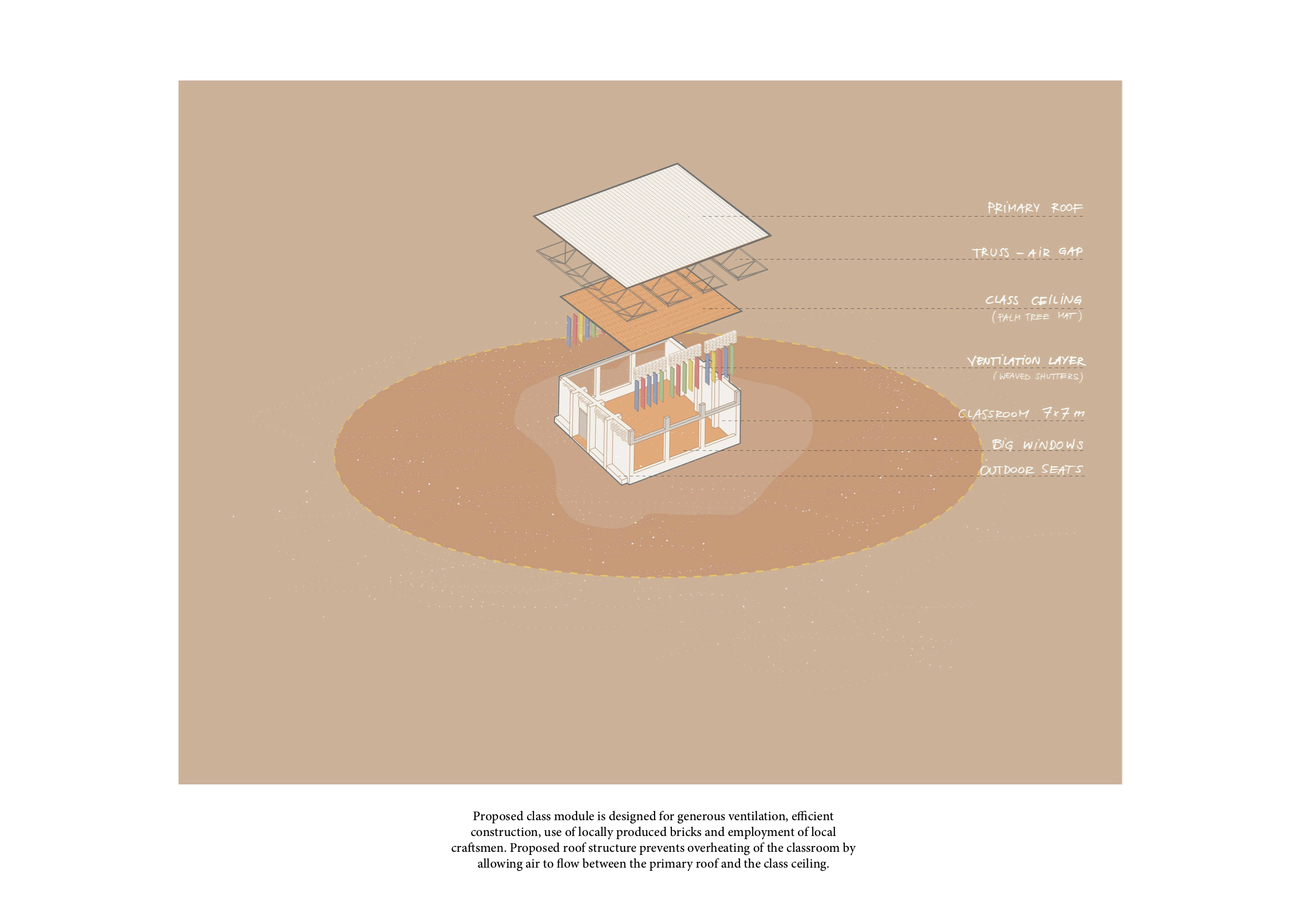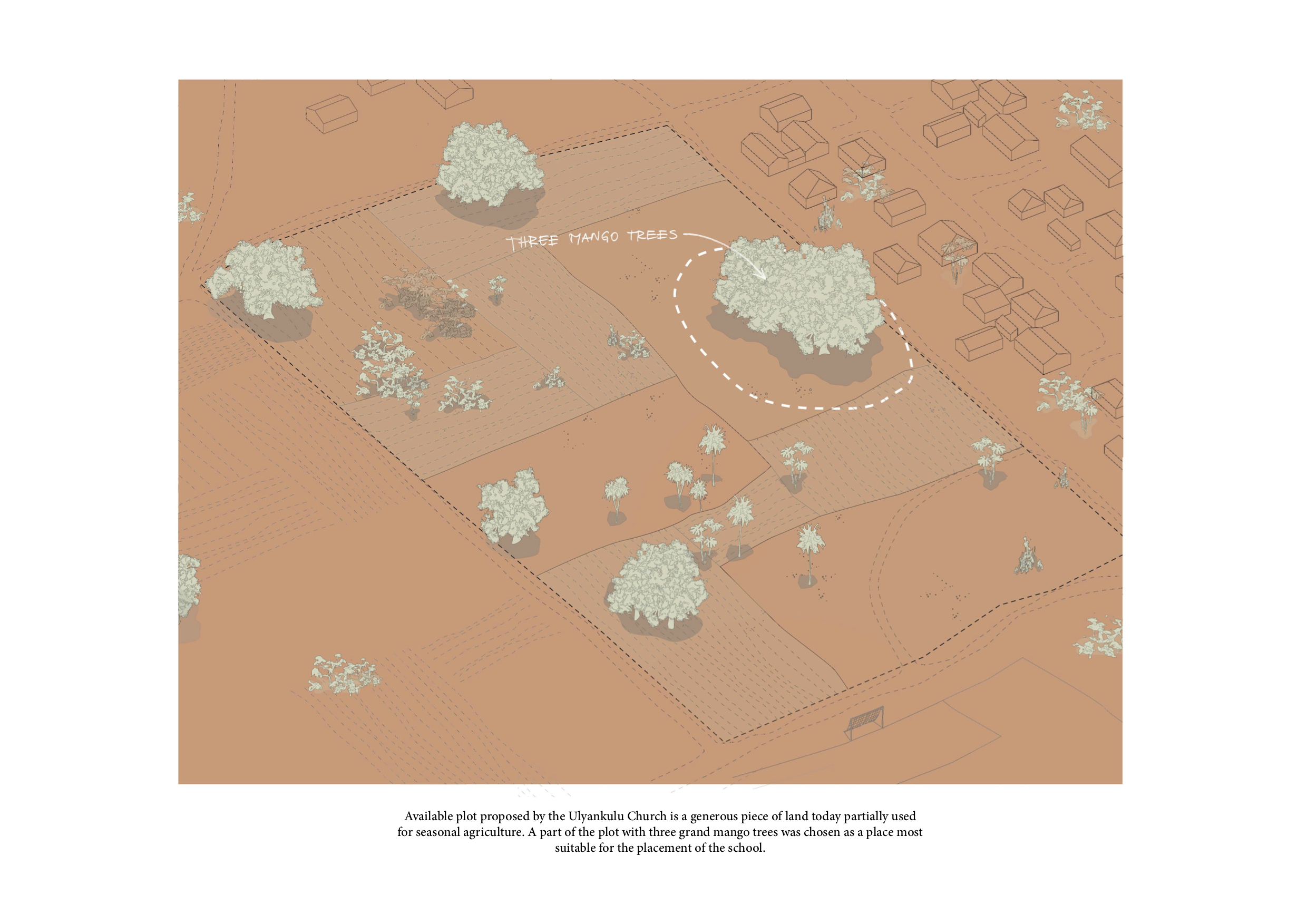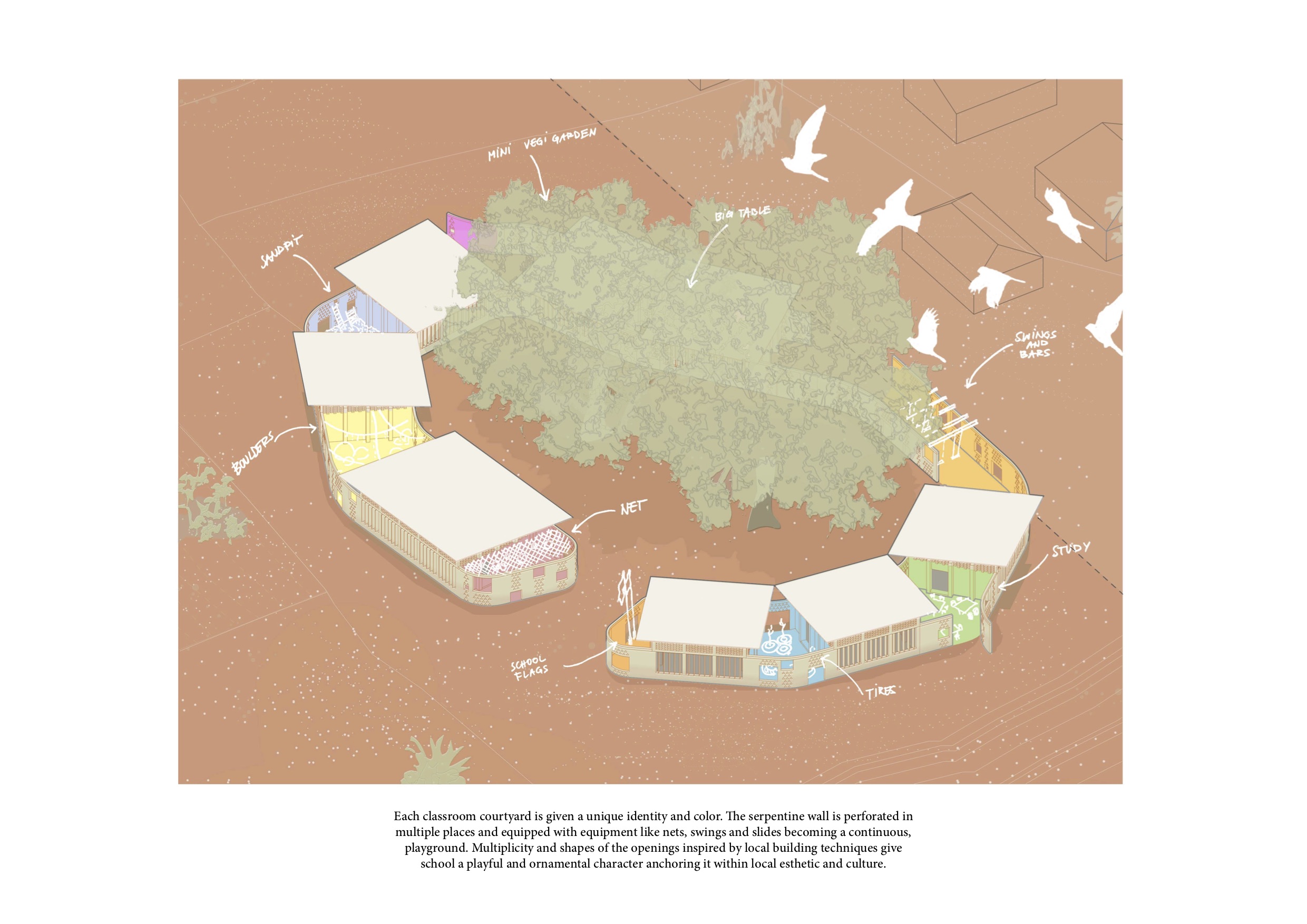 Project co-financed within the framework of the Polish development cooperation of the Ministry of Foreign Affairs of the Republic of Poland