We believe that the world can be a better place thanks to education. More and more people in the world, who never finished school themselves, want an education for their children. However, they know that the education given by the system is not sufficient enough, and doesn't provide for a better future.
Ela and Jerzy's authorial program has been a foundation for the development of an international teaching program that incorporates students and teachers. The program is affordable, adaptable and impactful.
The funding for this project was awarded by The Polish Ministry of Foreign Affairs under the Polish Development Fund.
Developing practice in Africa
In African countries, children naturally embrace dance and theatre as teaching methods. Having observed that, Ela prepared a program that builds on the strengths and talents of the children.
Moreover, the lack of textbooks and workbooks is a common problem in schools across the continent, and so teaching through theatre enables learning in places with limited resources.
In our program, particular emphasis is placed on mastering vocabulary, language structures and the ability to use them in various situations as well as understanding English speakers.
Children learn kinaesthetically and visually through games connected with songs, rhymes, dramatic scenes promoting their creative development.
Curriculum
1. Songs and counting rhymes - used together with picture cards make it possible to teach vocabulary and language structures
2. Manipulation of puppets (hand puppets) can be used in different ways:
The Teacher gives instructions to the puppet and the puppet follows them (enables communication in the case when the teacher and students do not know a common language in which they could communicate)
The puppet talks to the children (talking to the puppet becomes a game, it eases stress and gives the children confidence);
The teacher enacts scenes using puppets
Children enact scenes using puppets.
3. Drama games - improvised dialogues and enacting scenes make it possible to use the acquired vocabulary in specific places and situations. In addition, the advantage of the games is that they involve the child holistically, its emotions, intellect, body and imagination. They develop the child's motor and language skills. They can also be used with success as motivational techniques in teaching other subjects.
Programme of Activities
1.Classes with children
 
2.Teacher training:
Participation and shadowing of my classes with children
showing the effects of working with children (projects, mini-performances)
workshops for teachers on the use of theatre techniques in teaching English
developing a set of materials for teachers
Requirements
Minimum: 2 puppets, picture cards, songs and counting rhymes from various CDs, a possibility to play CDs.
Other possibilities: preparing a script with songs and counting rhymes with a short description of how to use them, recording a CD (songs and counting rhymes + background music), preparing sets of picture card.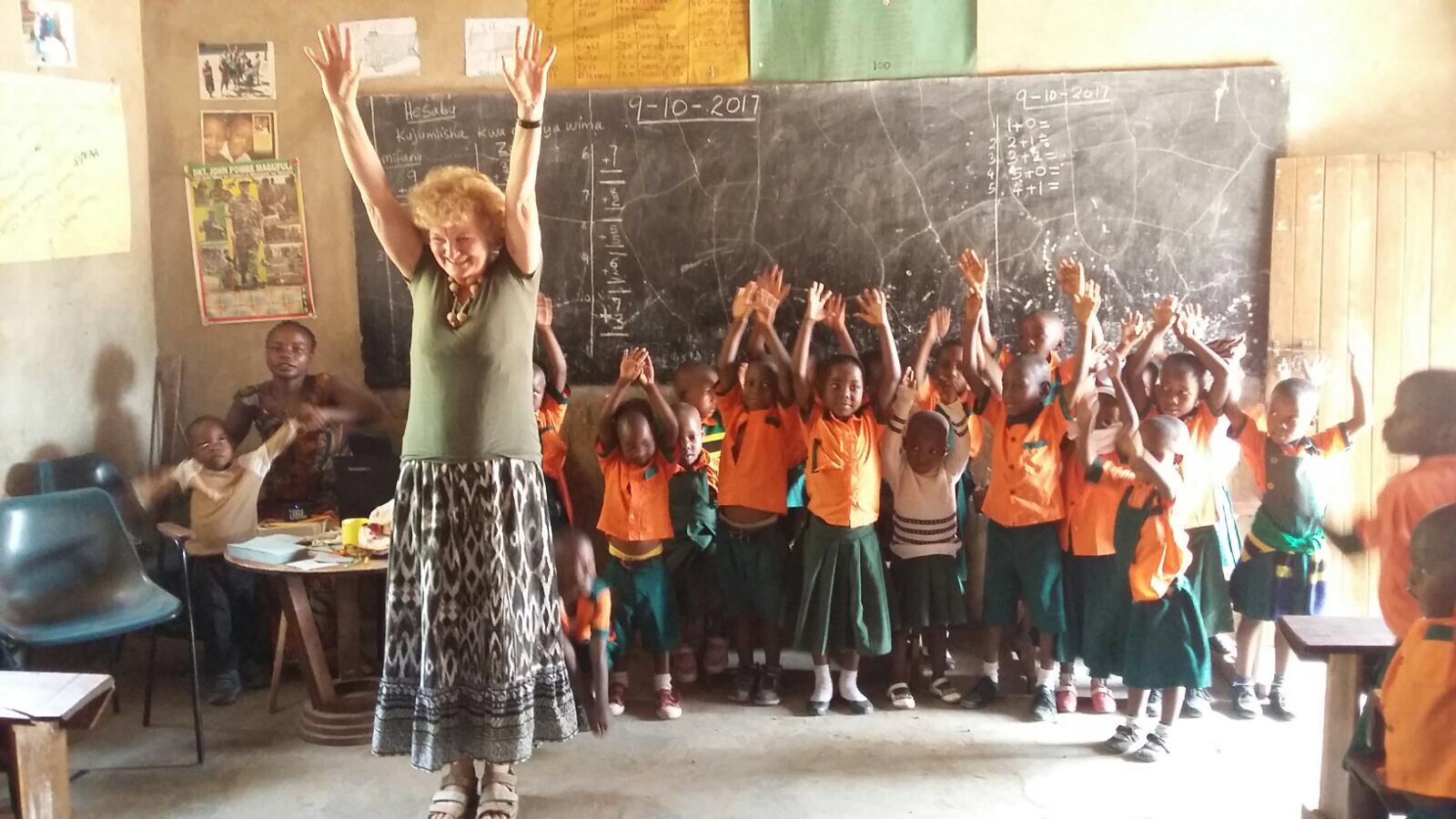 Project co-financed within the framework of the Polish development cooperation of the Ministry of Foreign Affairs of the Republic of Poland